Human Activity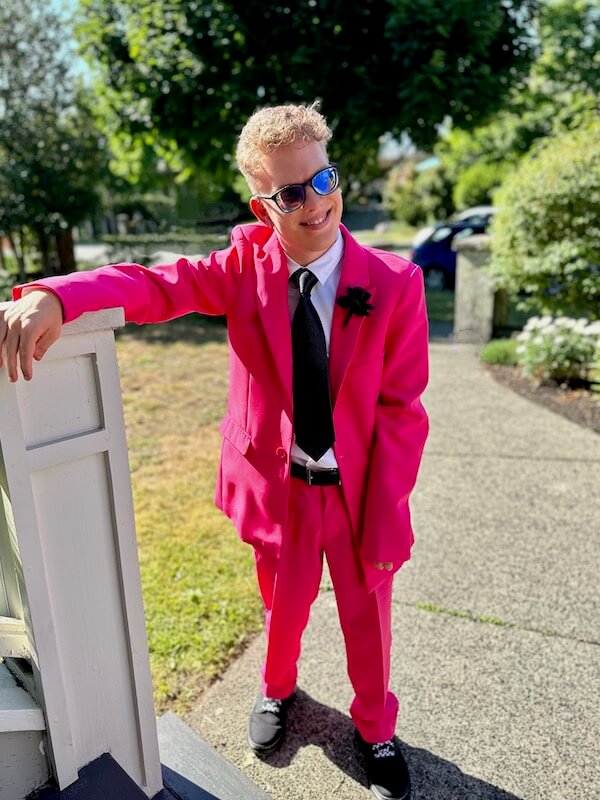 I am a puffer fish. I am very sore and I collect popsicles. I will probably look better soon, but for now I'm a popsicle eating puffer fish. I had all my wisdom teeth removed. Oh, I'm afraid to tell anyone who needs them out, that you will be sore afterwards. I have lots of swelling and I dare to say I look like a comic book character. My Mom keeps laughing at me, but is constantly asking how I am, and she's been trying to help me. Not sure she's doing ok seeing me in pain. I think she's trying to lighten the mood with laughter. I am definitely odd-looking at the moment. We are all tired from my late night wandering. I have kept everyone awake all night since my teeth were removed. I can't sleep and I'm watching my parents suffer, worrying and not sleeping either. My mom was going to drive to my grandparents house today but is too tired. I'm going to sleep tonight. We all need it.
I have been busy. Graduation dinner and dance, a trip to Powell River, and my chocolate bar collaboration with Hype Chocolate Co in Vancouver launched as a regular feature bar available in store. As I mentioned in my last post, I was able to make a unique bar that was a little sweet, a little salty, and delicious. The bar is a fundraiser for the Canadian Deafblind Association. I am so excited as it has been a huge success. The small bars are available at CDBA and a large version is now available at Hype chocolate storefront. It's called Scott's snack bar and a portion of proceeds goes to the CDBA. I think it is so awesome that a company is willing to spread deafblind awareness and support the deafblind community. Please stop by Hype at 855 E Hastings in Vancouver for a Scott's Snack Bar and other treats.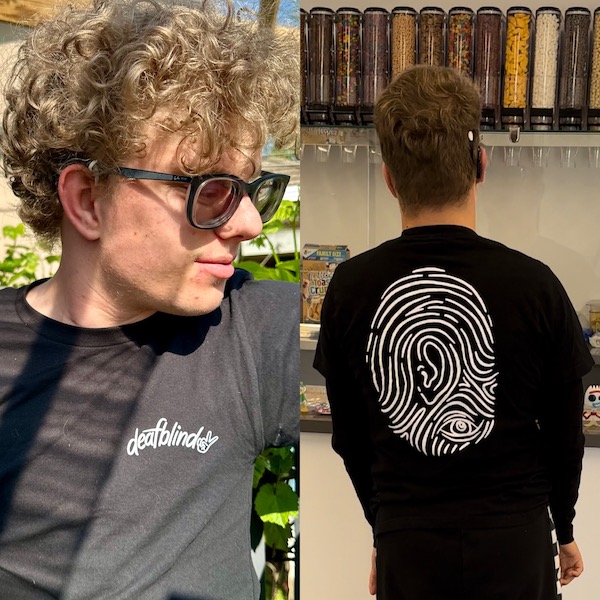 I love wearing the t-shirt I designed for deafblind pride. What a cool way to say that I am comfortable and proud of being deafblind. I'm so happy to have had the privilege of being able to create both the t-shirt and the chocolate.
I don't always share what I'm doing, thinking or feeling. I believe in privacy but I also see that people who are sharing information often are doing so to connect with others. I share a bit about myself to remind people that being disabled is not awful. People with disabilities feel, are funny, creative, determined, and are just a part of the human community.